Helping you with Transportation, Legal Services, Socializing & Staying Fit, Hearing & Vision Assistance, and more.
Click on the organization titles below to learn more about their offerings.
Transportation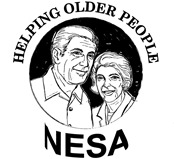 Northeast Senior Assistance provides services that help seniors live independently in their own homes, around their familiar settings and environment, which is where they want to be, and give them peace of mind. These include transportation/rides, grocery shopping/delivery, telephone reassurance, handy helpers, socialization at special events, and information and referral services. Visit the NESA website.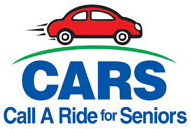 Call a Ride for Seniors has been providing transportation for seniors since 1984. Visit the CARS website.

For those customers who cannot ride the bus because of a disability, VIAtrans Paratransit Service offers paratransit transportation service. Individuals must apply for this shared-ride program to determine eligibility. Visit the VIA  website.

The AARP Smart Driver Course, offered by AARP Driver Safety, is the nation's largest classroom and online driver safety course and is designed especially for drivers age 50 and older. Visit the AARP Website.
Socializing and Staying Fit

Igo Branch Library offers book clubs, yoga classes, coloring/art therapy for adults, and more.  Visit the library website.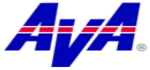 American Volkssport Association offers fun, fitness, and friendship! We're dedicated to promoting regular physical fitness activity for Americans as an essential component of overall good health. Visit the AVA website.
Hearing and Vision

Telecommunications meets hearing loss: ClearCaptions provides an innovative suite of communication services for people with hearing. Visit their website.

Owl Radio is a free community service of the Low Vision Resource Center and is co-sponsored by Texas Public Radio and the San Antonio Express-News. The service provides daily radio broadcasts of newspapers, magazines and other information for persons who are unable to read regular print due to a visual, physical or reading impairment. Visit the Owl Radio website.

The San Antonio Low Vision Resource Center assists visually impaired people with education, mobility assistance, support groups, and socialization. The club's monthly meetings include presentations designed to keep members informed about the latest medical research into eye diseases and how local resources can assist them. Visit the center's website.