We Support Patients and Caregivers
Growing Older Can Be One Of The Biggest Challenges You'll Ever Face. We Say: Challenge Accepted. But let's make it a little easier, with a booklet to prepare you for medical appointments and an online resource for finding the right doctor.
Taking Control of Your Healthcare: A Guide For Seniors
These large-print guides will keep you organized for medical appointments. They come in booklet form (contact us to receive one) and are accessible online. Keep track of past appointments, notes, questions for your doctor, medical history, medications, all in one place.
A Caregiver's Toolkit: What You Need to Know When Caring for Someone
"A Caregiver's Toolkit" offers tips, local resources to help manage the challenges of providing care for a loved one.
The Hospitool is a guide that helps empower yourself and your loved ones to become effective partners with your healthcare team. From preparing for your hospitalization to questions to consider before being discharged, we've covered it all in this guide.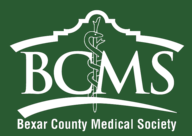 The Find Your Doctor Database, managed in partnership with the Bexar County Medical Society, helps patients find a Bexar county physician accepting new patients.
The site also offers links to:
CHIP: Children in Texas without health insurance may be able to get low cost or free health coverage from the Children's Health Insurance Program (CHIP) or Children's Medicaid. Both programs cover office visits, prescription drugs, dental care, eye exams, glasses, and much more.

Children's Medicaid: Families with children who get Children's Medicaid pay nothing and children with CHIP pay no more than $50 a year for health care coverage. Some families with CHIP also may need to pay co-pays for some services

Your Texas Benefits: State benefit programs that help people with little or no money who are in need of services such as Health care: Medicaid and CHIP, SNAP food benefits, TANF cash help, and others